about us
We understand working as set and costume designers as an inner mission. The satisfaction we gain from our everyday work forms the strength which drives and leads us.
Competences like architectural thinking, music-historical understanding as well as the experiences in stage design constitute our common work.
The symbolic substance of a play or a drama generates the initial point of our formative work. Besides, we always proceed on the search for an aesthetics beyond historical contexts. For us rooms are living entities which participate in the conflicts of the protagonists placed in it. Therefore it needs an expression which grasps the room and the occurrences in it as a comprehensive result.
We understand functionality and aesthetics as a unity.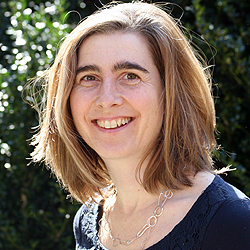 Dipl. Ing. & M.A. Jeannine Cleemen
born in Erfurt, Germany
final degree in architecture, Technical University Dresden
Master of Arts in stage design, Technical University Berlin
assistance in scenography at Deutschen Oper am Rhein, Staatsoper Berlin, Staatsschauspiel Dresden and Theater Erfurt
since 2011 working freelance as stage and costume designer
cooperation with different directors: Dietmar Horcicka, Barbara Schöne, Bettina Lell, Patrick Bialdyga, Frank Voigtmann, Rainer Fiedler, Ute M. Engelhardt, Samuel Bächli, Lorenz Christian Köhler, Ester Ambrosino at Theater Erfurt, Theater Pforzheim, Goethe- Theater Bad Lauchstädt, Ekhoftheater Gotha, Schlossparktheater Berlin and Theater Magdeburg
2016 viewers choice award for Orfeo ed Euridice, Theater Erfurt
2017 viewers choice award for Hercules, Theater Erfurt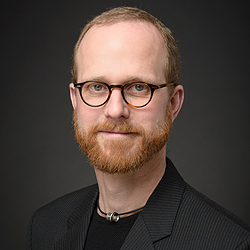 Dipl. Soz. Moritz Weißkopf
born in Erfurt, Germany
final degrees in sociology, musical sciences and poltical sciences, Technical University Dresden and Free University Berlin
2002 – 2009 engaged as program manager and CEO in the international humanitarian aid
also worked as a photographer, web designer, graphic designer, and installation artist
since 2011 creative team with Jeannine Cleemen
freelancing as stage and costume designer for opera, drama, dance …
2016 viewers choice award for Orfeo ed Euridice, Theater Erfurt
2017 viewers choice award for Hercules, Theater Erfurt
since 2018 Project Manager at the Staatstheater Meiningen